Chiliz: the Blockchain for Sports Fans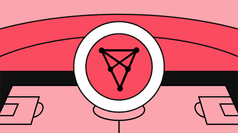 Chiliz is an Ethereum-based project that combines cryptocurrencies and sports. Through its platform, Socios.com, it allows fans of different sports to influence certain decisions regarding their favourite team and get exclusive benefits.
What is Socios.com?
Socios.com is the first successful platform that allows fans to buy voting rights in the form of tokens to participate in the choices of their favourite teams.
Through gamification and social interaction, the app allows the fan community to interact directly with the world's sports stars.
The app counts among its partners many of the world's best football clubs, including FC Barcelona, Juventus, Paris Saint-Germain, Atlético de Madrid, AS Roma, FC Inter and A.C. Milan. Don't believe us? Just check the twitter accounts of any of these teams, and you'll see Socios.com or CHZ mentioned.
Partners also include basketball, e-sports, motorsports, cricket and MMA teams. Potentially any type of team could partner with Chiliz, which aims to expand into the likes of American Football.
ChiliZ (CHZ) is an ERC20 and BEP-20 utility token, based on the Ethereum blockchain and also compatible with the Binance Smart Chain. "Utility token" means that it is a currency with a very specific use of its context.
The utility of CHZ is to buy Fan Tokens on Socios.com. The more teams launch their Fan Tokens, the more demand there will be for CHZ, as it means among the fans of those teams there are going to be new users joining Chiliz.
Fun Fact
Chiliz is owned by the Malta and China-based Mediarex Group, a global sports and entertainment organisation, which was founded in 2006.
What are Fan Tokens?
Socios.com allows sports teams to issue digital assets, known as "Fan Tokens" on the Chiliz blockchain via "Fan Token Offerings", which we will cover later.
Fans buy CHZs and use them to buy Fan Tokens so they can vote on polls that partner teams publish on the Socios.com app.
Fan Tokens not only allow voting, but also give access to exclusive rewards or experiences such as watching matches as a VIP guest with club hospitality and meeting the players, or even appearing on video on the scoreboards at the stadium during a match.
The decisions on which individual teams allow voting vary depending on the club. Usually, it can be the choice of a name or design, but there are also extreme cases such as the Cypriot first division club Apollon FC, which allowed fans to choose the team's line-up for a friendly match against Aris Limassol. Plot twist: Apollon won 6:0.
Fan Token Offerings and Lockers
When a new organisation arrives on Socios.com, its Fan Tokens are sold at a fixed price determined in CHZ, for a certain period.
This type of sale is called Fan Token Offering (FTO®). Only after the FTO is completed can the token be listed on the Socios.com marketplace. This allows a transparent and fair first distribution to users.
FTO is a type of offering invented by Chiliz and owned by Chiliz.
In the image below you can see some Fan Tokens on the marketplace, from a snapshot of the FanTokenRank ranking.
What if your favourite team is not on Socios.com?
You can make your voice heard! Socios creates Lockers for each of the potential partners, and in these Lockers you can buy fictitious tokens, the Locker Tokens, for the purpose of proving the demand for a team's Fan Token.
Fans of the team can buy Locker Tokens with CHZ over a period of 120 days. After this time, it will be announced if the club in question will launch its official Fan Token or if it was not convinced by the demand for Locker Tokens.
If the initiative is successful, the Locker Tokens purchased by the fans will turn into official Fan Tokens in a 1:1 ratio, plus a 10% cashback in CHZ.
In case the potential partner opts not to launch their official Fan Token, fans will receive a CHZ refund on their Socios.com account.
Fun Fact
A Pokemon Go-inspired feature is also available on the Socios.com app, where you can hunt the official Socios.com token, SSU, on your city map. The SSU token gives you the chance to vote on the future direction of Socios.com itself.
NFTs and new features
Chiliz has recently entered into partnerships aimed at expanding its offering to NFTs.
NFT
It stands for Non-Fungible Token. While technically an NFT is a unique asset registered on the blockchain, in fact it can be artwork, music, a video game character, or even an insurance plan.
Chainlink and Enjin will help Chiliz in this project. Enjin will enable minting NFTs for each brand thanks to its ERC-1155 standard.
Chainlink, on the other hand, will provide its famous oracles, as it is on the basis of external data and events that a whole range of NFTs will be created. Thanks to this integration, Chiliz can create dynamic NFTs that respond in real-time to events such as sporting events, and coin limited availability collectable NFTs to commemorate these events.
If, for example, a football player scores a hat-trick during a match, this unique action can immediately become a purchasable NFT.
Other features to come include a leaderboard function, where fans will receive reward points based on how they interact with their teams through the app, competing to become the number one fan in their country.
Diving Deeper: On-chain Surveys
Fan Tokens are ERC20s issued on the Proof of Authority (PoA) Chiliz sidechain. All polls are executed as smart contracts on this sidechain.
The Chiliz sidechain is a secondary blockchain of Ethereum that exploits the technology but applies its own rules. The sidechain is permissioned (private) and based on PoA.
This means that in order to become a node on the Chiliz blockchain, you have to apply for a permit, and that the consensus mechanism for validating transactions is based on "Authority", i.e. how reliable the network considers you to be as a validating node.
PoA allows for very low energy and gas costs and remains transparent as every transaction is publicly verifiable despite being a permissioned blockchain.
Every survey, and in general every action, is governed by smart contracts and recorded immutably and verifiably on this blockchain.
In this context, each team operating on the Socios.com platform and the Chiliz blockchain constitutes a semi-autonomous organisation, i.e. a kind of DAO that is subject to the rules of Socios.com. In such a system, it is impossible to manipulate the voting results or to ignore the indications voted by the fans.