What are NFTs? A Beginners' Guide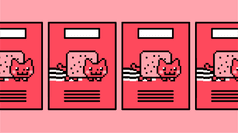 The creator chooses the element to be tokenized, such as images, music, or even real estate. In the latter case, a digital twin is created, essentially a virtual representation of a real, tangible element. 
The information that defines the object is 'written' on the blockchain through the minting process.
It is then possible to create and sell NFT through marketplaces such as Opensea, which allow anyone to do this autonomously.