Caitlin Long: How to go from Wall Street to Bitcoin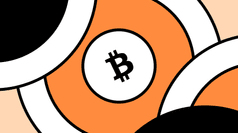 Caitlin Long is the founder and CEO of Avanti Bank & Trust. An expert in financial markets, after a brilliant university career, she gained her first work experience on Wall Street before launching into the Bitcoin world in 2012. This is Caitlin Long. 
Studies and first job on Wall Street
Caitlin Long was born in Wyoming, USA, into a family of humble origins. As a young girl, her expectations for the future were that she would soon be married to a young farmer. She had no idea that her career would soon take off and that it would lead her to achieve great things. 
Once she had graduated, Long devoted herself to her higher education. A brilliant student, in 1990 Long graduated in just three years with a degree in Political Economy, completed another four years in Finance and International Trade, and simultaneously specialised in Law at Harvard, always ahead of her peers. 
Long has described her experience at the prestigious school as a difficult one, during which she often felt intimidated by the experience of her classmates. 
Much younger than the others, she had never worked or travelled the world before starting university. She felt it was her responsibility to finish her studies as quickly as possible so as not to burden her family. It was in fact her parents who financed her studies, with a debt worth what Long herself described as more than the value of the house in which the family lived. Therefore, despite a brief period of delivering newspapers to make ends meet, Caitlin always remained focused on her studies and, once she graduated, headed for Wall Street. 
From Wall Street to Bitcoin
Although she had no experience of working in finance, her first job was at Salomon Brothers, a major investment bank at the time. There she was soon promoted and achieved good results, which led to senior roles at Credit Suisse in Zurich. Long said that she voluntarily and frequently changed positions – a volatile lifestyle, but fruitful in the long run. 
This gave her a better understanding of how the business world worked. "I was very curious, but also depressed," she said. After the financial crisis of the early 2000s, Caitlin Long realised that the monetary system in place was headed for failure: unstable, credit-based, with manipulated interest. 
She was working at Morgan Stanley when she began to study in depth different schools of economic thought, from the Austrian School to modern monetary theories. There was something that did not sit well with her in the way the financial crisis was explained by the media and the government.
In an interview, Caitlin gives one example in particular: during a talk show, Treasury Secretary Geithner claimed that interest rates were too low during the financial crisis (2008), and that this was a cause of the recession. Then, not even a week later, he said that the FED should cut interest rates. This logical inconsistency triggered an intuition: the story was more complex than they were telling it.
Despite an initial period of scepticism, Caitlin Long soon threw herself into the world of cryptocurrencies, delving deeper and studying how they work. In cryptocurrencies, she saw an opportunity to deconstruct the intricate layers of intermediaries that dominated, limited and slowed down financial markets. Long even believes that Bitcoin is inherently a more stable model as it is based on equity and not credit.
Blockchain projects and Avanti Bank & Trust
From 2016 to 2018, Caitlin Long led a blockchain project to provide market index data to the Vanguard investment company. In addition, she was president of blockchain startup Symbiont and later co-founded the Wyoming Blockchain Coalition, also becoming a prominent member of the Wyoming Blockchain Task Force until 2019.
In fact, Wyoming Governor Mark Gordon has appointed Long to the local blockchain committee in recent years. In this capacity, the Wall Street veteran has promoted the enactment of laws that facilitate the use of cryptocurrencies in her home state. Wyoming is indeed an oasis for blockchain advocates in the US. 
Her most important project, however, is Avanti Bank & Trust, of which she is currently CEO. 
The institution is part of a new generation of banks, called Neobanks. In fact, Avanti is the first crypto-native bank: a platform created to connect digital assets with the traditional financial system. In particular, Avanti offers two main services: it provides financial services in dollars to the crypto industry and guarantees, for customers who decide to store cryptocurrencies at Avanti, that they will also have legal ownership of their cryptocurrencies. 
Caitlin Long's influence on the crypto industry
Caitlin Long has a long and intense experience in the eye of the US financial storm. She lived through the 2008 crisis and the birth of Bitcoin first hand, understanding its political and legal as well as economic dynamics in depth. Faced with these events, she had great foresight and promptly launched herself into the world of cryptocurrencies. In this sector, too, she has demonstrated her brilliance. 
She founded the first crypto-native bank in the United States that aims to connect the traditional monetary system with the cryptocurrency system. In Wyoming, Long has created an open space for blockchain, which will most likely help lead the country towards an interesting economic and digital development.