Cardano: Blockchain solutions based on Sustainability and Research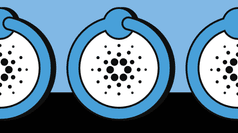 Cardano is a third-generation blockchain based on a highly scalable Proof-of-Stake mechanism that will support smart contracts and fully decentralised governance.
Project's Origins
Cardano was started in 2015 by Charles Hoskinson, co-founder of Ethereum and BitShares, who left Ethereum after a discussion about maintaining the project non-profit. Cardano is funded and developed by the Cardano Foundation and tech companies IOHK and Emurgo.
In 2017, the ADA cryptocurrency was officially launched as the ICO boom approached its peak.
As a former mathematics PhD student, it would not be surprising if it was Hoskinson himself who named the platform after the Italian mathematician and polymath Gerolamo Cardano. Its native asset ADA, on the other hand, is named after British mathematician Ada Lovelace, one of the first programmers ever. It is said that without Lovelace's work, computers as we know them today would not exist.
Fun Fact
The smallest unit of ADA (0.000001 ADA) is also called "Lovelace", just as the smallest sub-unit of Bitcoin is called 1 Satoshi (0.00000001 BTC) in honour of its founder, Satoshi Nakamoto.
Cardano's Architecture
Cardano is based on a Proof-of-Stake protocol called Ouroboros and its blockchain is composed of two layers, the Cardano Settlement Layer (CSL) and the Cardano Computational Layer (CCL), making it much more scalable and faster than normal blockchains.
The CSL powers ADA, i.e. it allows for the decentralised transfer of tokens.
The CCL maintains the security of the blockchain, allows smart contracts to work and will enable a flexible data storage and access model that complies with the laws governing cryptography in whatever country the user is located.
The Ouroboros protocol is a Proof-of-Stake (PoS) model that drives Cardano's consensus mechanism. Block validators are chosen based on both the amount of ADA stacked and on a random factor.
When the Cardano blockchain was first tested in 2017, it was capable of processing as many as 257 transactions per second (TPS), an already competitive number then. With its roadmap, however, it aims to multiply this number, while it is estimated that Ethereum 2.0 could potentially process 100,000 per second.
How and where to use ADA
Custody and Staking
As in all Proof-of-Stake systems, on Cardano it is possible to stake ADAs to receive a proportional and periodic reward. You can do this by opening a node in the network and validating transactions. If you're not that savvy, you can delegate your ADAs staking to third parties.
ADA can be used with two wallets native to the Cardano ecosystem: Daedalus and Yoroi.
Daedalus, according to Greek myth, is the architect of the Minotaur's labyrinth. In the world of Cardano, Daedalus is an equally ingenious desktop wallet developed by IOHK.
Daedalus downloads a full copy of Cardano's blockchain and independently validates each transaction in its history, thus also acting as a node. This provides maximum security and decentralisation of the network. With Daedalus, ADA staking is possible, even by delegation.
Yoroi is the light version wallet developed by Emurgo, which does not require you to download a copy of the blockchain history. Yoroi is the perfect everyday wallet, available both as a web extension and as a downloadable app.
Yoroi has an important name too: it is the Japanese armour typically associated with samurai.
Governance and price
In the future, it will also be possible to use ADA to participate in the governance of Cardano.
Currently, the closest thing to community governance is Project Catalyst, which is a DAO (Decentralised Autonomous Organisation) that aims to fund innovative projects based on the will of the community.
Catalyst is the first step towards on-chain governance on Cardano. On Catalyst any Cardano member can make a technology innovation proposal, vote for the proposals they want to support and receive ADA rewards for participation.
As of July 2021, ADA is the 5th cryptocurrency on the market, but during this year it was also 3rd, quickly climbing the rankings by market capitalisation. Since the end of 2020, its price has risen quickly also thanks to the new possibility of staking in an increasingly accessible way.
The Roadmap
Cardano does not end here. Some criticise Cardano for being slow in bringing new features and finishing its development.
The project philosophy, however, puts academic research, testing and reviews before speed, with long-term reliability as the main goal. Moreover, every Cardano feature is backed by peer-reviewed scientific research and papers.
Peer review
In university and research circles, this is the critical assessment that a work or publication receives from specialists with similar expertise to those who produced the work.
There are five development phases planned for Cardano from the outset: Byron, Shelley, Goguen, Basho and Voltaire.
Each phase focuses on a specific blockchain functionality, which will be integrated in the best possible way according to in-depth peer-reviewed studies.
Byron was the launch phase, which laid the foundation for the blockchain and cryptocurrency.
Shelley launched the staking programme, with the aim of increasing decentralisation, i.e. the participation of numerous nodes in the network.
Goguen was supposed to launch smart contracts in March 2021, but its completion has been delayed until September 2021. Once completed, Goguen will allow more complex DApps to be developed on Cardano.
Basho will introduce sidechains, which are parallel blockchain segments that will be used as a sharding mechanism to further scale the capacity of the network without compromising its security (see sharding on Elrond).Secondly, it will develop functionalities to facilitate interoperability with other platforms.
Voltaire will see the introduction of a voting system and Treasury, i.e. a community fund, and participants will be able to use their staked ADAs to guide Cardano's future development. The governance of the network will thus be transferred from IOHK to its community.
Cardano in Africa
The Ethiopian Economy
Ethiopia is one of the most isolated African countries, especially by the Sahara, and has a number of economic problems due to environmental conditions, overpopulation, lack of financial inclusion and lack of foreign capital inflows.
Through its traceability and immutability, blockchain could introduce here a system of distributed trust regarding the management of financing, as well as a system of tracking food products, for example, which would improve their production and avoid waste.
The "Africa strategy" is implemented by Emurgo to drive the adoption of Cardano on the African continent to users and businesses. An early success for this strategy was the memorandum of understanding signed between IOHK and the Ethiopian government to train and employ young software developers to use Cardano in the agricultural sector. This involved training a class of Ethiopian and Ugandan female students in the use of Haskell, the language with which Cardano is developed.
Ethiopian Schools
IOHK has also partnered with the Ethiopian government to implement a national blockchain-based student and teacher identity and achievement registration system to digitally verify grades. The aim is to remotely monitor school performance and promote education and employment nationwide.