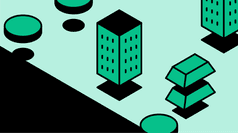 Shares and other securities relating to risk capital
Bonds, government bonds and other debt securities
Units in mutual funds
Derivative contracts, such as futures, swaps, options and forwards
Any other security that permits the acquisition of the listed instruments and their indices, as well as the combination thereof (ETFs).
Equities (equity/stock/shares)
Debts/bonds
Commodities
Real estate
Liquidity (cash)
Precious metals: gold, platinum, silver, palladium;
Non-precious metals: aluminium, copper, steel, etc;
Energy: e.g. petrol, natural gas, oil;
Agricultural goods and meat
Residential: houses and flats for residential purposes;
Commercial: buildings such as shops, restaurants, hotels and entire shopping centres;
Industrial: property used for the production, distribution and storage of goods;
Vacant or agricultural land;
Land for 'special', i.e. public use: schools, places of worship, government facilities, for example.
It can be readily invested in the market, without having to liquidate other positions you hold;
It is a source of diversification and rebalancing, as investing cash can change the composition of your portfolio;
The capital generated by the sale of the instruments takes this form, pending reinvestment.
Symmetrical: on maturity, both buyer and seller undertake to perform the agreed transaction;
Asymmetrical: only the seller has the obligation to provide the promised performance, while the buyer has the right to choose whether to take advantage of the agreement or to waive the terms.