Kathleen Breitman: The Bright Woman Behind Tezos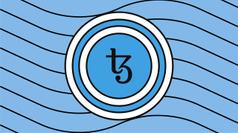 Kathleen Breitman is the co-founder of Tezos, a smart contract blockchain that she created with her husband Arthur Breitman.
The network emerged as a leader in the "second generation" of blockchains, earning the couple great success, but soon after plummeted in the rankings.
According to the Tezos co-founder, however, the real competition for blockchain dominance is only just beginning. Here's Kathleen Breitman.
Who is Kathleen Breitman?
Kathleen Breitman and Arthur Breitman are both in their 30s. Besides creating Tezos, husband and wife are known for their experience in the academic and blockchain world.
She attended New York University and then Cornell University, where she graduated in 2012. In the meantime, she was already working for the Wall Street Journal, and after graduation, she joined Bridgewater Associates, an investment firm founded by Ray Dalio. She then became a Strategist at Accenture, and then Senior Strategy Associate at R3, a blockchain development consortium.
It was however at Cornell University that she met Arthur, who like her was a polymath. So after graduation, the two got married.
And then came Tezos
Kathleen had already heard about cryptocurrencies when she was at university, but after reading about them, she immediately appreciated their "irreverent" spirit. So in 2014 the idea for Tezos came about.
After the experience in R3, in 2016 Kathleen began to dedicate herself completely to the project. It was only in 2018 that the couple officially launched it. Over 1 million transactions were recorded on the new blockchain in the span of a few months, making it a mainstay among smart contract platforms. Mr and Mrs Breitman raise over $232 million with the ICO launched for XTZ, the token powering Tezos.
Both became famous for bringing massive innovations to the industry. Tezos is among the first "second generation" blockchain projects to incorporate proof-of-stake. It has an on-chain governance structure, which allows token owners to vote on changes to the protocol. Its smart contracts are also particularly secure.
A bearish phase for Tezos
However, the Breitmans decided to entrust the management of Tezos to a Foundation, as is often the case at the beginning of crypto projects. The problem is that the Foundation's board included a certain Johann Gevers, who allegedly used the platform's money to pursue personal interests. This dragged the couple and the new manager into a bitter legal battle which delayed the launch of the blockchain and led to further lawsuits from frustrated token buyers.
In the end, the couple prevailed, however over the following years, the value of the cryptocurrency came to be mostly bearish. This is due to a series of unfavourable events: competition with Ethereum is followed by the DeFi hype and then the appearance of new smart contract blockchains such as Solana, Cosmos and Avalanche, not to mention the more recent implementation of smart contracts by Cardano.
Tezos thus remained somewhere around 40th in the market for a long time. Many observers are beginning to wonder whether Tezos is in fact a "ghost blockchain".
Why did Tezos lose traction?
The legal battle and the growth of competing platforms certainly hurt Tezos. However, the project has also suffered from a lack of developers, thus slowing down its technological growth. The fact is that Tezos is written in a number of unusual programming languages, which discourages some developers.
The Foundation then started issuing grants, i.e. funding that attracts talent to develop Tezos smart contracts.
After winning in court, moreover, Arthur took a seat at the Tezos Foundation board: a well-funded group that includes many influential people.
NFTs: Tezos is back
The Breitmans believe that two or three blockchains will eventually dominate the cryptocurrency world, and they believe Tezos is still capable of winning the race. The platform has a stronger technological foundation than other competing blockchains, a feature that many are beginning to notice. Several big brands have already embraced Tezos: Red Bull and McLaren Racing, as well as Ubisoft.
Although the Breitmans' software has been on the sidelines during the DeFi boom, it managed to play an important role in the NFT trend. In fact, Tezos hosts a number of NFT Marketplaces, including Hic et nunc and OneOf, chosen by world-renowned artists such as Doja Cat and Mike Shinoda. Moreover, even if it was not created with that intent, Tezos gained a reputation as a "green project", being it based on a Proof-of-Stake model.
In the summer of 2021, therefore, the network exploded. In two months, the volumes of interaction with the Tezos protocol equalled those made in three years, resulting in a peak in transactions, smart contract and applications use.
According to Kathleen Breitman, this is mainly due to the increase in demand for NFT. But other sectors could also further boost Tezos' growth. For instance, Kathleen is working on bringing more and more video games to Tezos.
Tezos' future
Kathleen Breitman argues that as the blockchain industry matures, the winners will be defined by technical merits. Therefore, for her, Tezos will prevail. In the meantime, she is enthusiastic about the NFT market, which she says reflects the heart of decentralisation: the ability to move value around without intermediaries.
"I don't think it makes sense to bet against novel solutions to old problems," she says about those who still have hesitations about the crypto world. That's why she keeps betting on blockchain.
In December 2021, Tezos shook hands with Pantone, which announced its collaboration with Tezos to create NFTs dedicated to the colour of 2022, Very Peri.
The Breitmans' spirit
Like her husband, Kathleen does not take the spotlight, participate in the hype or try to be a thought leader. Her online presence is down to earth, but never out of line.
We can see Kathleen's signature most often in educational and theoretical articles both on Tezos channels and her personal Medium, as well as in major crypto publications.