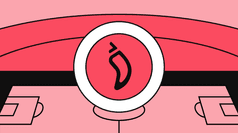 There is a cryptocurrency dedicated to the sporting world that offers fans a new way to cheer and participate in the competitive spectacle: the crypto Chiliz. Let's find out what it is and how its 2.0 version works.
What is Chiliz?
From football teams to Formula 1 racing teams and esports, many teams and organisations use Chiliz to interact with their supporters. Applications built on this blockchain allow fans to influence the decisions of their favourite teams, finance them and participate in their potential economic success.
The project was founded in 2018 by Alexandre Dreyfus to transfer the model of Spanish football clubs onto blockchain: distributing privileges such as voting rights and early access to events through a system of crypto tokens.
That same year, $66 million was raised in a private funding round and the first CHZ, the Chiliz token, was issued in return, setting its maximum supply at 8.88 billion units. Today, this cryptocurrency has its own independent blockchain, the Chiliz Chain 2.0, but initially it was only a utility token based on Ethereum. In the beginning, in fact, CHZ simply served to buy fan tokens on Socios.com: a purpose it still retains today, but to which many other functions were added in version 2.0.
What is Socios and how does it work?
There is a 'satellite' application of Chiliz, where you can buy special cryptocurrencies, linked to individual sports teams, in exchange for the crypto CHZ: that is Socios. Here, you can buy fan tokens, which allow fans to participate in surveys, win exclusive experiences and even decide the starting line-up of a match. On the Socios app, sports teams organise activities reserved for holders of their cryptocurrency, as well as quizzes with prizes open to everyone. In this way, they can monetise the enjoyment of their fan base, generating revenue parallel to ticket and merchandise sales.
Fun Fact
The Socios.com app also has a Pokemon Go-inspired feature, where you can 'hunt' for the official Socios.com token (SSU) and, if you're lucky, you can even find fan tokens! The SSU token gives you the chance to vote on the future direction of Socios.com itself.
The Socios integrated wallet stores both Chiliz (CHZ) and fan tokens. The latter have for all intents and purposes economic value and their price may vary according to wins, losses and news concerning the relevant sport. Upon creation, however, they are distributed at a fixed cost for a limited period, called Fan Token Offering (FTO). This particular ICO could follow an explicit request from the community, which prompted Socios to enter into a partnership with a specific sports club. In a nutshell, users must show support for a certain fan token by locking Chiliz in the Locker. The petition has 120 days to gather enough demand to convince Socios and the relevant team; if successful, each participant will receive fan tokens in a 1:1 ratio to locked CHZs, plus a percentage of cashback.
In 2023, Chiliz migrated CHZ, the fan token system and related functionalities (polls, challenges, rankings, etc.) on a single blockchain, independent of Ethereum. So let's find out about Chiliz 2.0.
Chiliz 2.0: Proof-of-Stake with a hint of Authority
The evolution of Chiliz from a simple token to a blockchain has created the infrastructure needed to bring sports to the Web3. Indeed, the possibilities today are no longer limited to fan tokens alone, but open to a whole range of crypto elements: NFTs, DApps, smart contracts, play-to-earn games, POAP tickets and a blockchain payment circuit. All this is enabled by Chiliz Chain 2.0 (CC2), a fork of the Binance Smart Chain and its consensus mechanism: Parlia, a type of Proof-of-Stake Authority (PoSA). Let's see how PoSA works.
Basically, only 11 nodes take turns in producing blockchain blocks, putting a large number of CHZs in staking. This model is centralised, but improves the performance of Chiliz 2.0 by increasing transactions per second (TPS) and lowering gas fees. The rest of the network can still participate in the consensus, delegating CHZs to the 11 'authoritative' nodes and receiving more in return. The Chiliz Chain 2.0 is compatible with Ethereum, but the Chiliz crypto is now in effect a coin: new CHZs will be issued on the CC2, the rest can be converted (via a bridge) from Ethereum.
The 11 nodes are managed by sports companies such as Barcelona, partners of Socios, who also administer the Chiliz whitelist: they vote, together with delegates, to decide which other companies can participate in the ecosystem. Therefore, those who approve can issue fan tokens or NFTs on the CC2, without depending on Socios to do so. In fact, many other types of experiences can be 'built' on the new blockchain, thanks to features added during a test period. The genesis block of Chiliz Chain 2.0, in fact, was only validated on 8 February 2023 following 7 phases, which started in March 2022 with the launch of the Scoville testnet.
The Future of Chiliz: NFTs and Hackathons
Ankr collaborated with Chiliz in the creation of the new infrastructure, just as Enjin and Chainlink in the past helped Socios create special NFTs, exploiting the ERC-1155 standard and oracles. In this regard, the GameUsed project was launched on Chiliz Chain 2.0 to turn physical collectables into NFTs, thus creating a 'digital copy'. In practice, sport clubs can send memorabilia to Chiliz, which will then be stored and 'chipped' using NFC technology. An NFT will then be minted on the CC2, linked 1:1 to the object thanks to the NFC chip, so that ownership can be transferred without physically moving it. However, it is also possible to 'redeem' it by having the actual collectible sent to you, thus 'burning' the NFT. 
This is just one of 10 projects that Chiliz said will be built on the 2.0 chain. We will probably get a taste of it in the Hackathons World Tour that will take place between 2023 and 2024. More features, then, will enhance Chiliz – the new frontier for sports entertainment.